TEAM ::: CHARLESTON RIVERDOGS
LOCATION ::: CHARLESTON, SOUTH CAROLINA
MY FIRST VISIT ::: JUNE 2, 2008
OPPONENT ::: ROME BRAVES
LEVEL ::: SOUTH ATLANTIC LEAGUE 'A'
RATINGS
BALLFIELD ::: A
SCOREBOARD ::: A
FOOD ::: B
FACILITIES ::: B
MASCOT ::: B-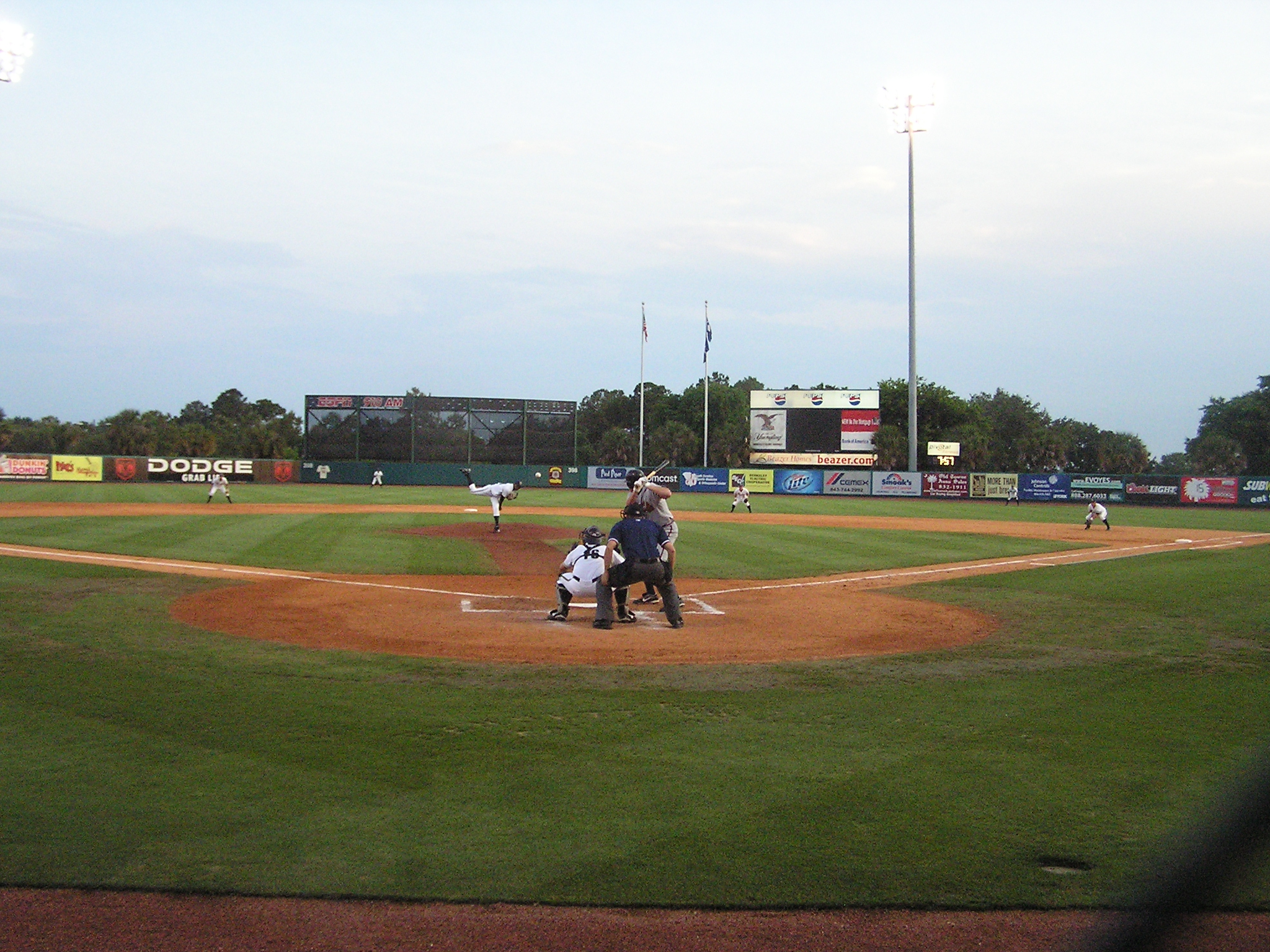 MY TAKE ON THE PARK
THE JOE IS LOCATED BETWEEN BRIDGES IN THE CITY OF CHARLESTON, SC.
TAKE THE BIG BRIDGE AND IF YOU MISS THE PARK YOU'LL TAKE A SMALLER BRIDGE BUT IT'S PRETTY EASY TO DOUBLE BACK.
ONCE AT THE PARK, A WHITE BLOCK
NAMES THE PARK SO YOU KNOW YOU'RE THERE. $4 WILL ADMIT YOU INTO THE LOT WHICH ISN'T FULLY PAVED. FOR $4 I THINK THEY COULD DO SOME PAVING.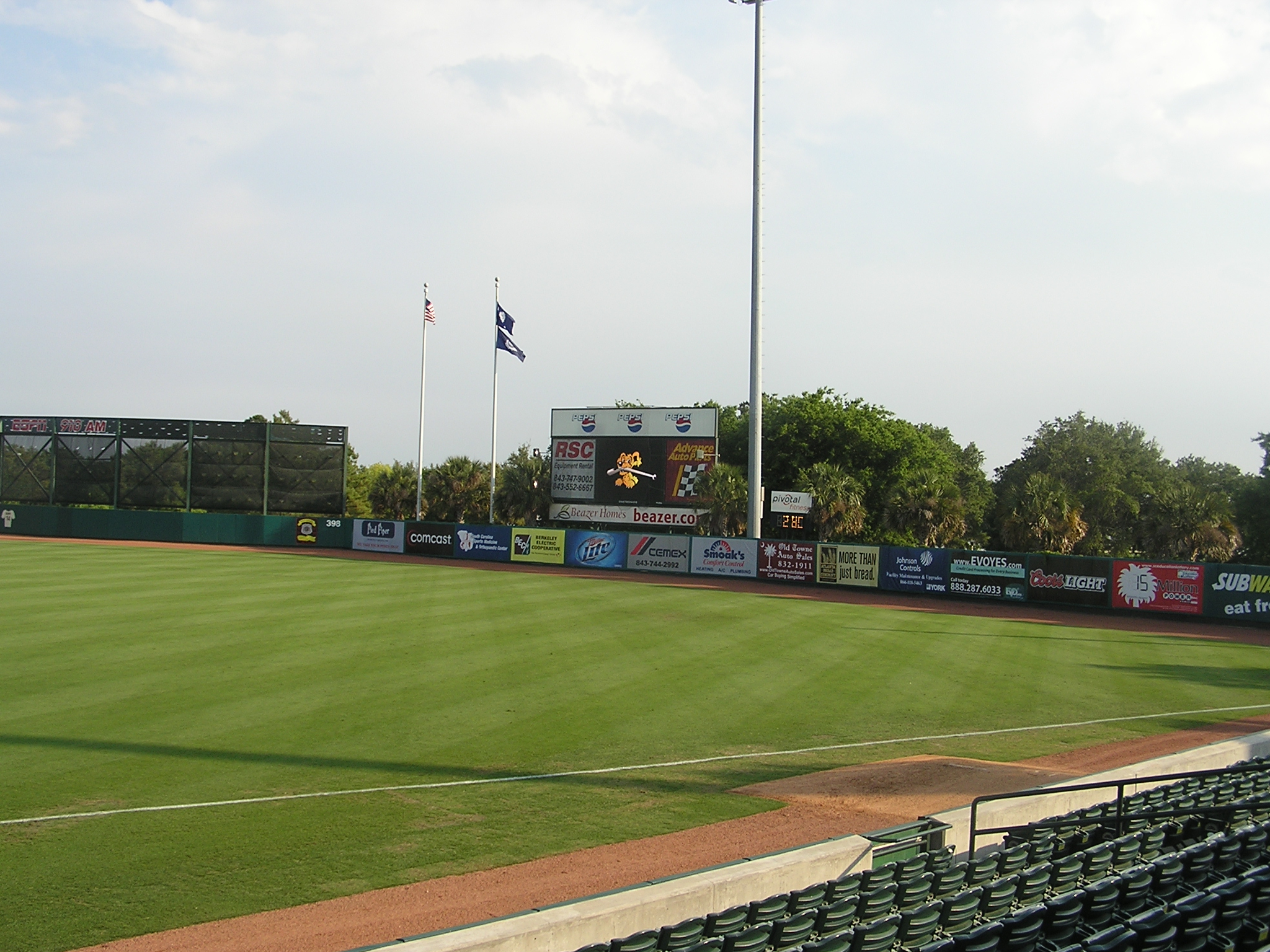 ONCE TO THE PARK, SURROUNDED BY TREES WHICH OFFER SHADE TO FANS
WAITING TO ENTER. BEHIND THE TREES IS A SOUTH CAROLINA BRICK
STRUCTURE, BUT A CLOSER LOOK REVEALS PHOTOS IN THE BRICK OF YANKEE GREATS OF THE PAST. THE RIVER DOGS BEING A SALLY YANKEE AFFILIATE GIVE THE PLACE A MORE NOSTALGIC CHARM WITH THE PHOTOS.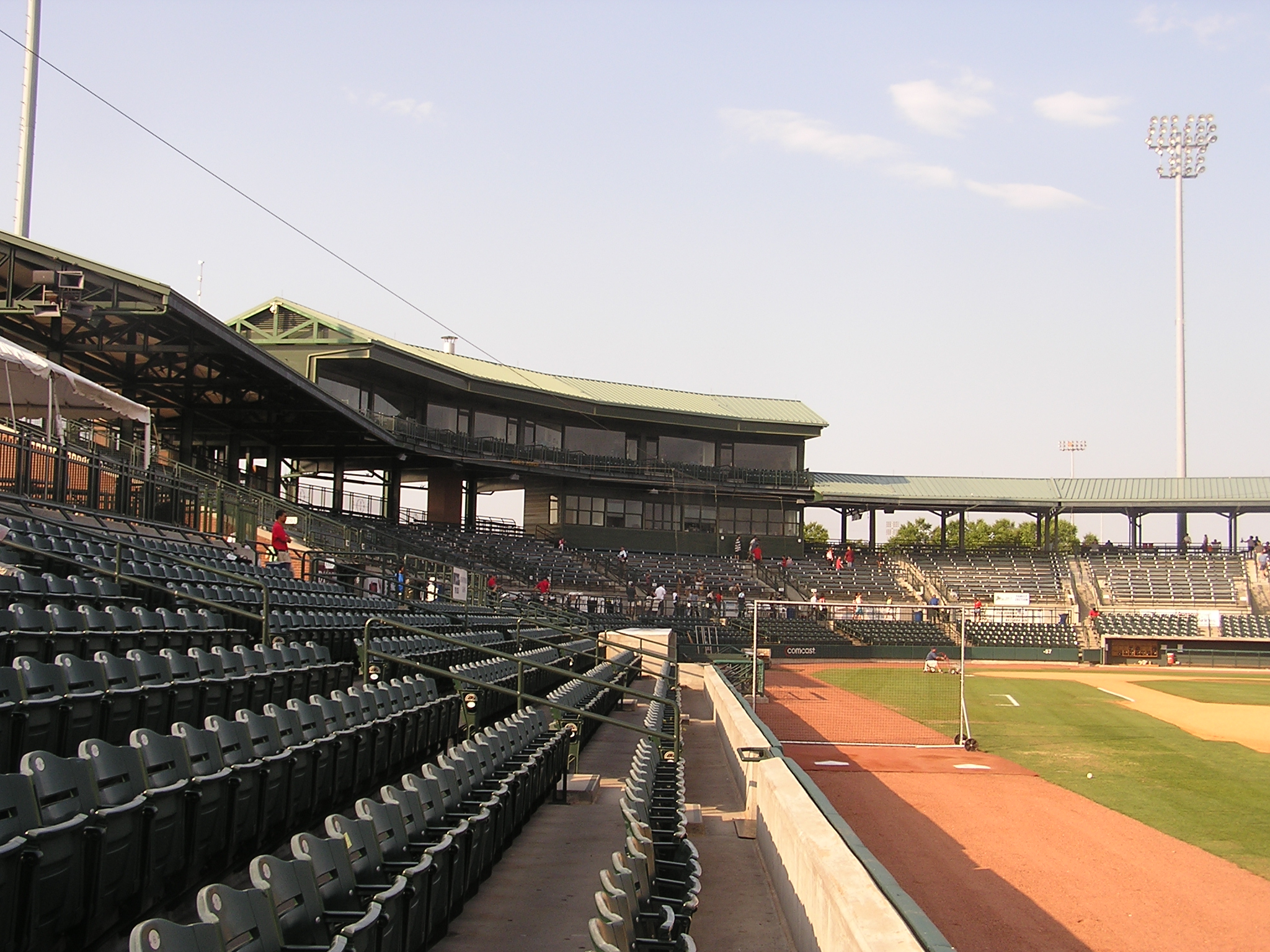 PAST THE TICKET TAKER AND UP THE STAIRS YOU ARE SHOWERED WITH BUBBLES. THIS BEING A TEAM WHERE MIKE VEECK IS PRESIDENT, IT IS NO WONDER FUN STARTS AS SOON AS YOUR TICKET IS SCANNED. PROMOTIONS DURING THE GAME
ARE DONE VERY WELL, THEY ARE QUICK AND TO THE POINT AND DON'T DELAY THE GAME.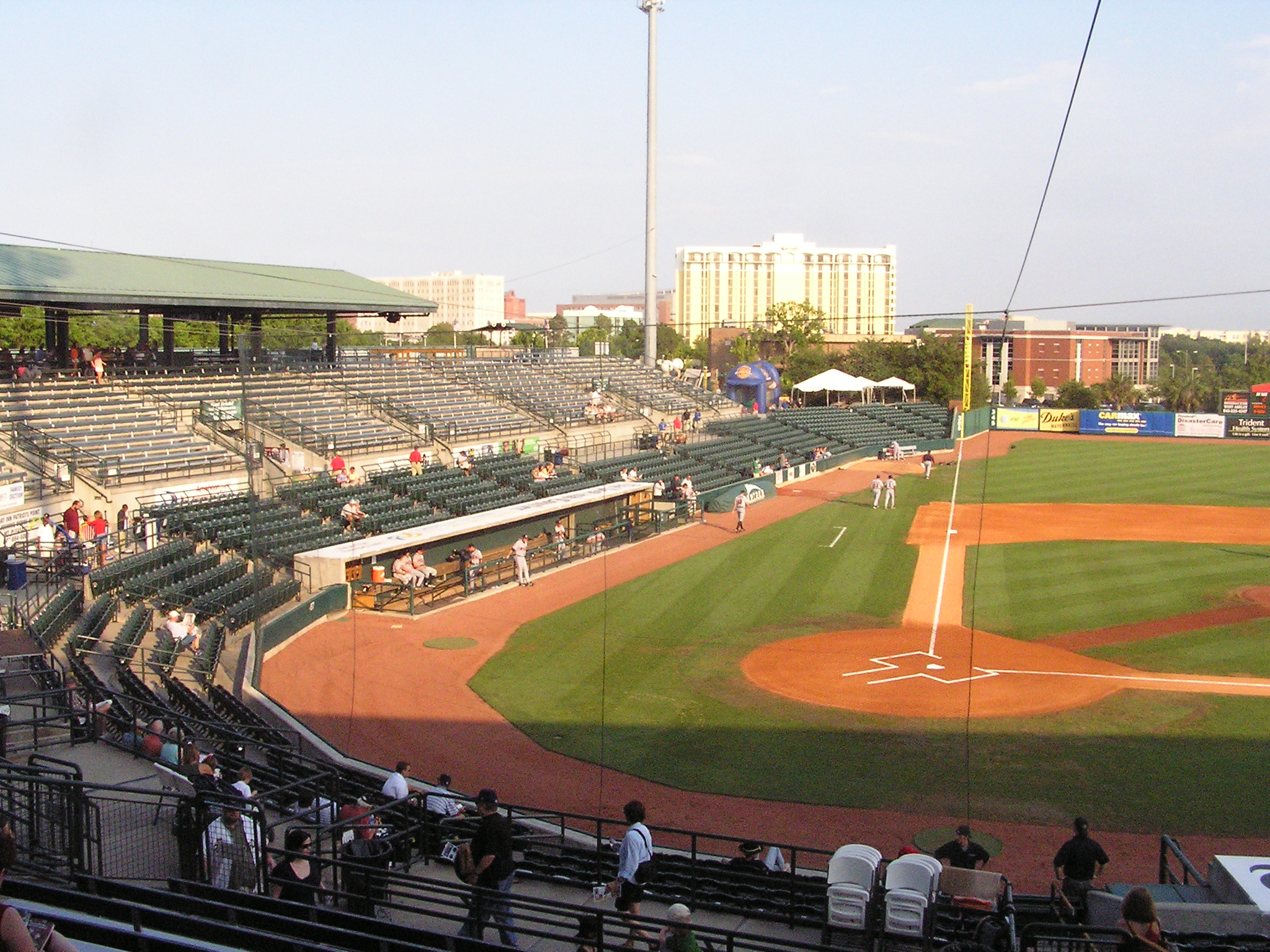 THE GAME ITSELF IS HANDLED VERY WELL, THERE IS A LINE SCORE IN LEFT
AND A VIDEO BOARD IN RIGHT, BOTH ARE QUICK TO UPDATE AND WORK ALL GAME LONG, AS FAR AS WATCHING THE GAME, I MUST RECOMMEND THE 1ST BASE SIDE.
THE SUN SETS BEHIND IT AND KEEPS THE 3RD BASE SIDE BATHED IN SUN FOR SOME TIME DURING THE GAME. EITHER SIDE YOU SIT ON, THE BOX SEATS AROUND THE PARK ARE VERY COMFORTABLE AND HAVE PLENTY OF LEG ROOM.
THE MASCOTS, CHARLIE AND CHELSEA, ARE GOOD LOOKING MASCOTS WHO FROM THE
PRE GAME HIJINX YOU WOULD EXPECT A LOT FROM. THEY APPREAR ONLY SPORADICALLY DURING THE GAME, BUT WHEN THEY DO CHARLIE IS PRETTY FUNNY. AT ONE POINT YOU COULD HEAR HIM RUNNING, AND HE WAS RUNNING WITHOUT HIS JERSEY ON, GIVING THE IMPRESSION HE WAS STREAKING.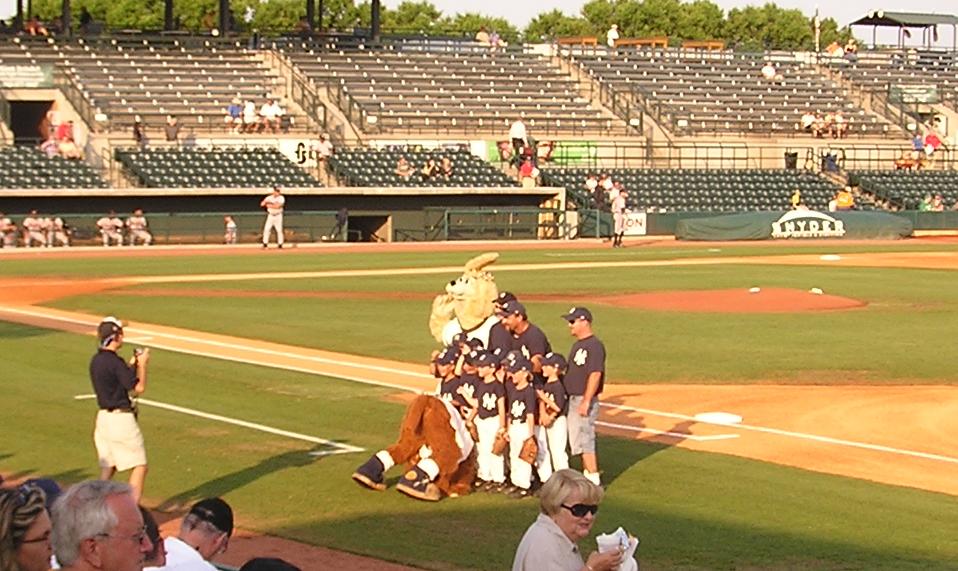 THE PRESIDENT OF THE RIVER DOGS IS MIKE VEECK, I HAVE TO THINK HE HAD A HAND IN THE LOGO, A DOG BITING A BAT, CAN'T GET MUCH BETTER THAN THAT.
THE PLACE IS FUN BUT THE GAME IS FIRST AND FOREMOST WHICH MAKES
FOR A FUN AND ENJOYABLE EXPERIENCE.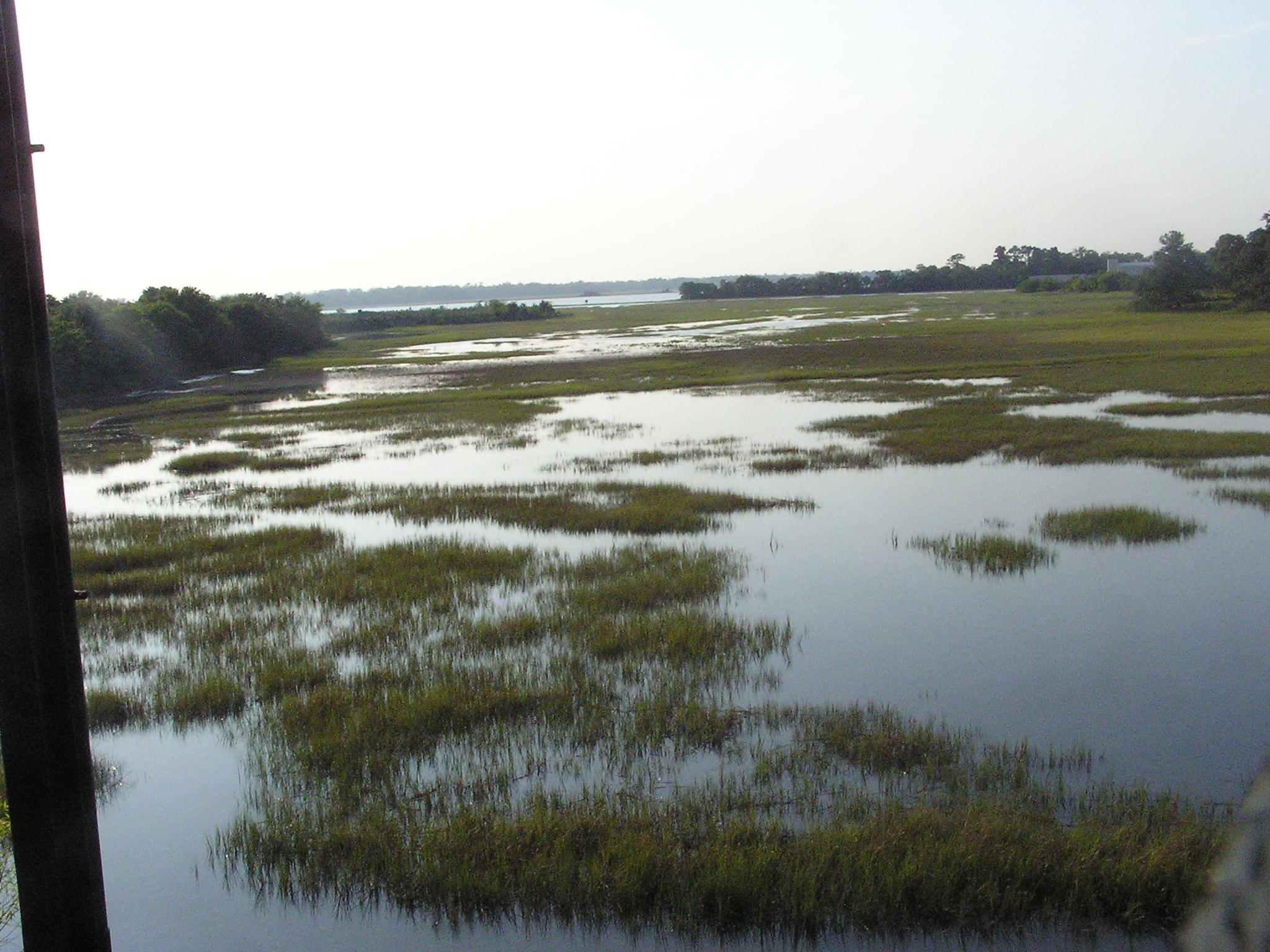 ONE OTHER THING ABOUT 'THE JOE'. THE PARK ITSELF IS BUILT RIGHT ON A
RIVER, LOOKED MORE LIKE A SWAMP. SADLY, THIS LEADS TO BUGS WHICH
THANKFULLY I DID NOT EXPERIENCE. BUT AT THE TEAM STORE THERE WAS A SIGN WHICH READ "WE DO SELL BUG REPELLANT." I UNDERSTAND TOWARDS THE MIDDLE TO END OF JUNE IS WHEN IT IS AT ITS WORST, JUST SOMETHING TO REMEMBER AS YOU VISIT THIS SOUTHERN PALMETTO STATE CITY.
THE LINE UPS

Rome Braves Manager :::
12 Randy Ingle

Charleston Riverdogs Manager :::
13 Torre Tyson
ROME BRAVES
2 Cole Miles 2b
28 Carlos (C.J.) Lee cf
24 Jason Heyward dh
16 Freddie Freeman 1b
14 Michael Fisher ss
18 Cody Johnson lf
10 Adam Coe 3b
7 Javier Dominguez c
17 Johan Silver rf
57 Jose Ortegano p
39 Casey Beck LP
CHARLESTON RIVERDOGS
26 Abraham Almonte cf
3 Justin Snyder 2b
24 Bradley Suttle 3b
35 Jesus Montero dh
16 Austin Romine c
8 Brandon Laird 1b
5 Carmen Angelini ss
32 Dave Williams rf
1 Austin Krum lf
18 Jairo Heredia p
30 Jesse Hoover WP
15 Chace Vacek S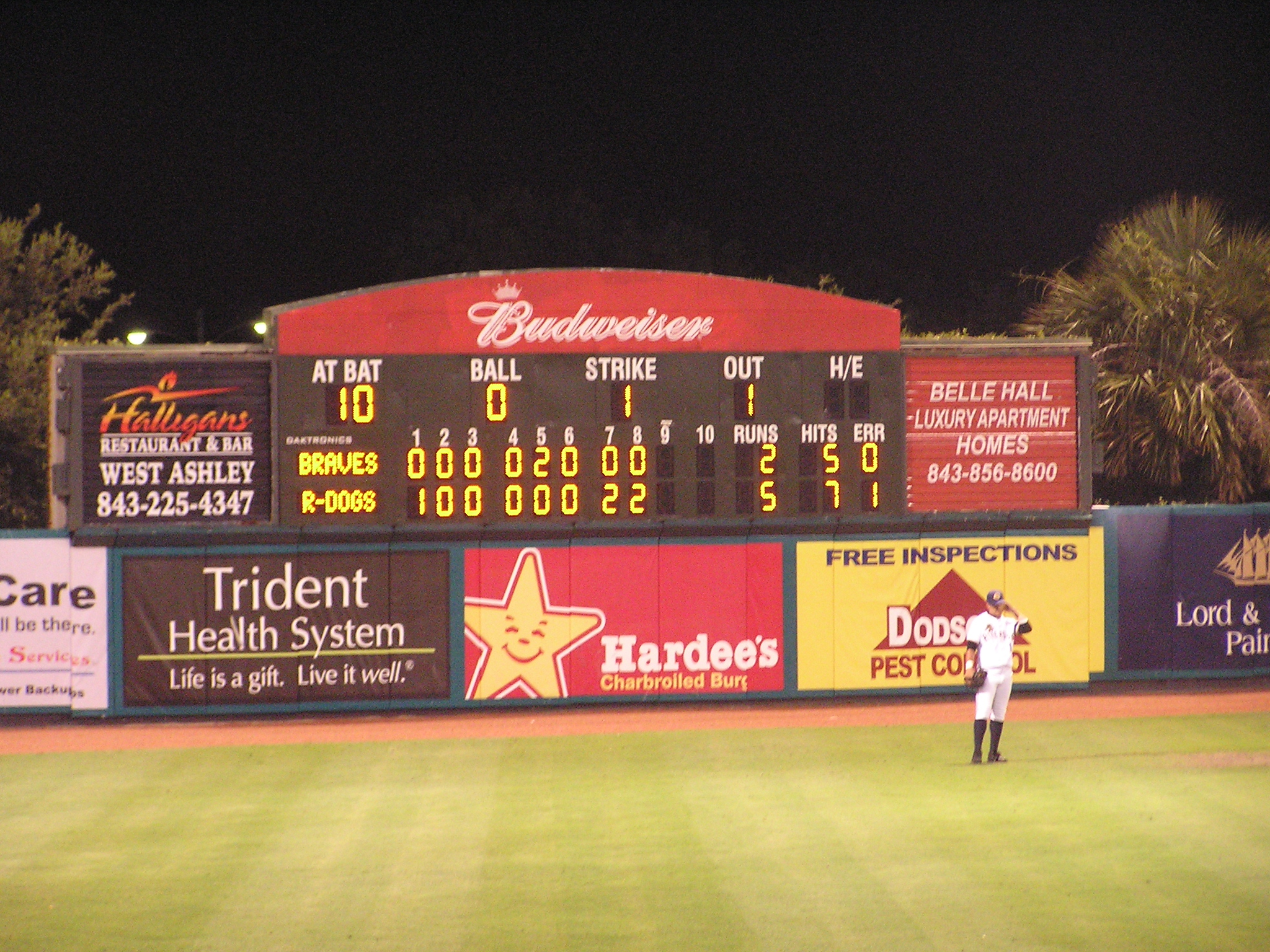 ROME BRAVES 000 020 000 2 5 0
CH RIVERDOGS 100 000 22x 5 7 1
TIME ::: 2:41
ATTENDANCE ::: 2,219
WEATHER ::: 81 CLEAR SLIGHT BREEZE
SEND ME AN E-MAIL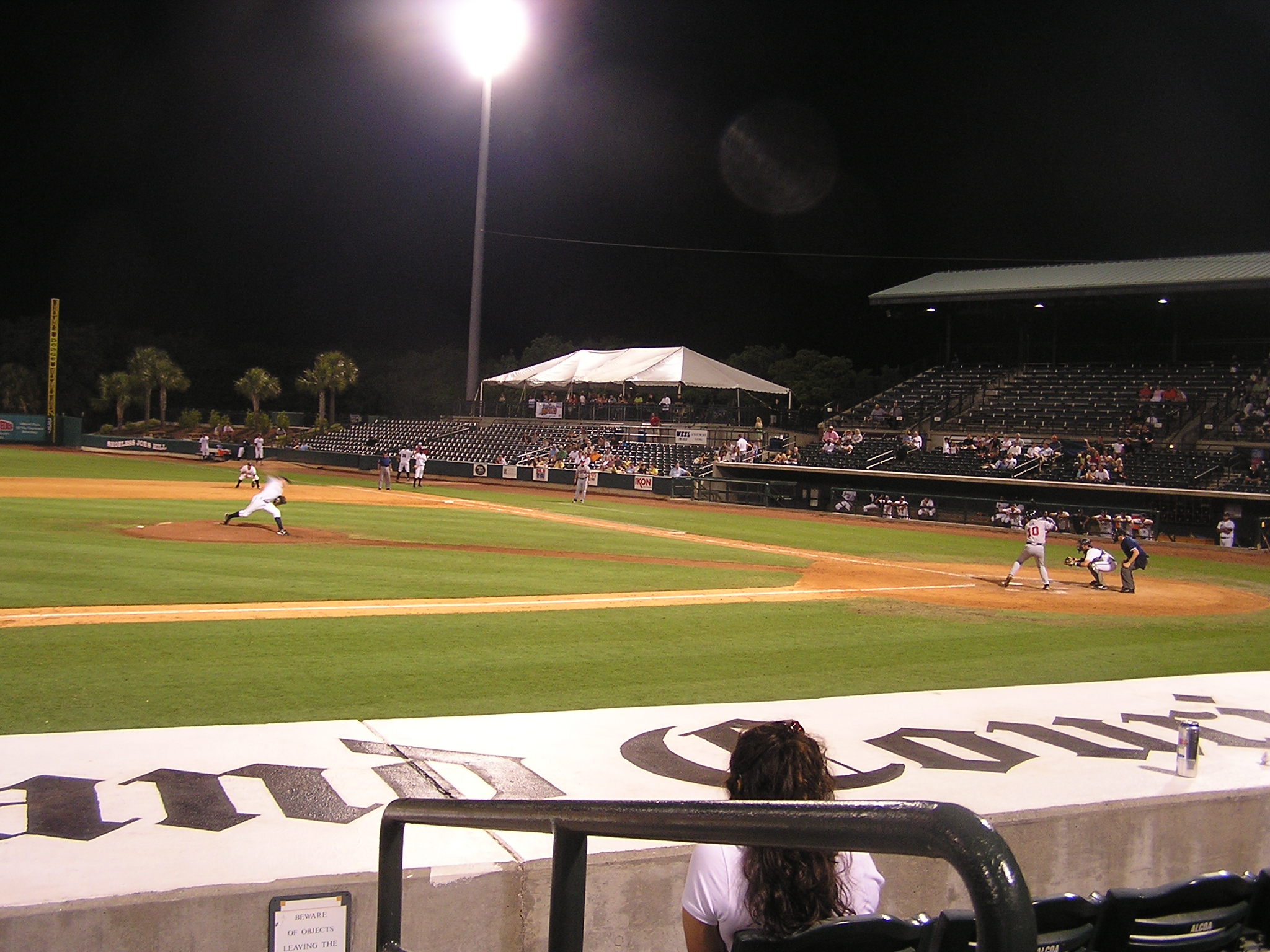 LINKS
The Official site of the Charleston River Dogs
Anthony Bourdain's Show in South Carolina
Charleston weather from WEATHER.com
Last page update :

© 2000-2012 UNCLE BOB'S BALLPARKS
I AM IN NO WAY AFFILIATED WITH ANY OF THE TEAMS ON THIS PAGE ... THIS
PAGE IS MEANT FOR INFORMATION PURPOSES ONLY.